No matter what, there will always be a part broken moment, unicycle is not exceptional also,, so bad when we should find the right parts as a substitute, get professional help to install it.

So today I'm going to introduce you to an accessory, the saddle.

This is the Fusion One wheelbarrow saddle from Kris Holm. It sells for 550 yuan in a single round of China.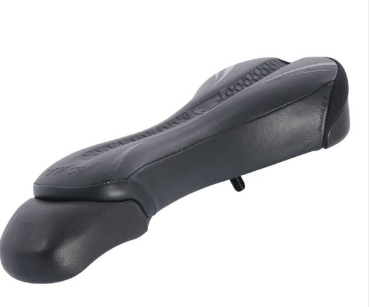 Fusion One is a Fusion Zero upgrade. Traditional curved saddle while it is possible to make the cushion on the hip, let the rider to sit more security and stability, but long distance cycling may lead to a bruised thigh, blood circulation is bad, lead to discomfort. Fusion One's slim cushion range improves the situation, which allows your overall weight and ischial nodules to be placed on top. Although it takes some time to get used to it, it allows better blood circulation to the thighs and hips and reduces friction than a traditional curved bicycle saddle. The saddle is similar to a modern bicycle saddle, with a saddle almost flat.

This Fusion One bicycle saddle has a lot of special features.

First, deep profile of saddle and dual density foam provide comfortable support for hip, reduce pressure and make rider more comfortable and able to ride for a long time.

Second, the saddle is compatible with KH handlebars

Third, it is compatible with Kris Holm's center adjustable Angle seat tube, and is not compatible with the traditional 4 screw seat tube.

Fourth, bright black makes saddles look more stable.

In addition to Kris Holm's Fusion One wheelbarrow saddle, China has a lot of parts for the wheelbarrow, and there are a lot of saddles, such as the One shown below.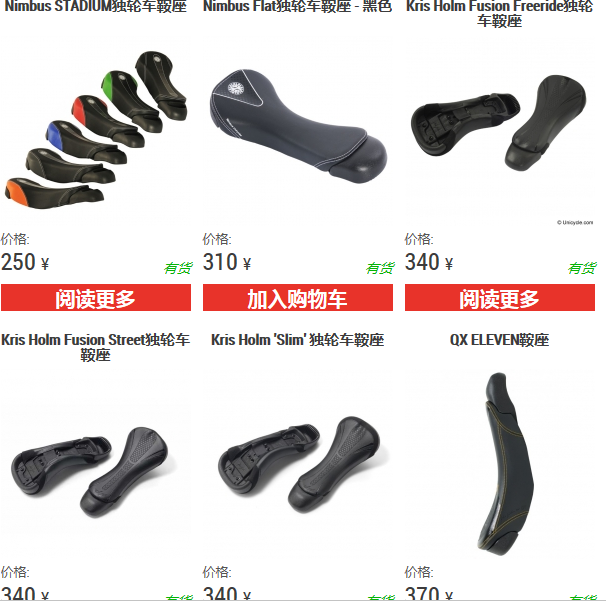 In addition to the saddle, we have a tyre, frame, hub, brake, pedal and other accessories, when your unicycle certain parts appear problem, can consult our staff at any time, they will do my utmost to help you find the right accessories.